Considered as one of the world's most beautiful cities, you will find plenty of stunning spots, soaring mountains, and picturesque shores all over Vancouver. As Canada's second most popular place, following Toronto, Vancouver has a lot of fantastic shopping and fine dining options, striking tourist attractions, and exciting outdoor activities.
Cosmopolitan and cultured, there are a lot of neighborhoods that you can explore in Vancouver that has lovely gardens and parks. Apart from visiting the galleries and museums, travelers can also go skiing or hiking in the mountains or go to beaches. With a lot of things to do and see in this city, Vancouver is indeed worth checking. To give you an idea on what to visit in your next trip, check out the top attractions of Vancouver.
Gastown
The Gastown is an Old Town of Vancouver. The original city of this city center was actually named from "Gassy" Jack Deighton, a Yorkshire seaman, and in 1886, it became Vancouver. On that same year, a fire destroyed the city and it was rebuilt quickly. However, the city has deteriorated later.
During 1960s, Gastown was reborn. Now, Gastown is the center for food, fashion, entertainment and art in Vancouver. Since this is a national historic area, the old buildings of Gastown are full of fashionable boutiques and shops, cutting-edge and traditional Native art, active entertainment scene, and groundbreaking restaurants.
Capilano Suspension Bridge
Talking a walk through a forest will take you to a completely new meaning if you visit the forest of Capilano Suspension Bridge Park. The visitors will be walking along the suspension bridge of an old-growth rainforest. This bridge measures 460 feet long and 230 feet high that go across the Capilano River.
This park also has a Cliffwalk, a kind of walkway that hugs to the granite cliff's side. Also, a Treetops Adventure where there are 7 suspension bridges that are 30-meters high above the forest floor giving the visitors an amazing view of the forest. If you are not the adventurous type, you will surely have fun strolling its ground trail. While doing so, you can get a glimpse of the Totem Park and the Northwest natives creating some traditional crafts.
Stanley Park
The Stanley Park is a gem that is set in central Vancouver on around 1,000-acres. As the biggest and first park of the city, this place is for relaxation. You can ride a bike on its 8.8-kilometer seawall along the English Bay. On the contrary, there is a 27-kilometer trail in its rainforest. This trail summons visitors who prefer a more relaxing pace as they enjoy the wildlife like the hundreds of bird species that calls this park as their home.
The owner of the park, the City of Vancouver, offers horse-drawn carriage rides all through its scenic and serene setting. Moreover, the 9 totem poles that were carved by the First Nation tribal members add a vibrant touch to this park.
Canada Place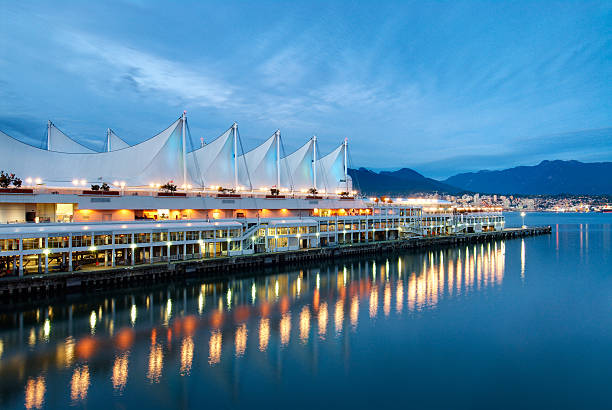 This is a remarkable landmark to the skyline of Vancouver. It has roof peaks that were covered in fabric that resemble the sails. Canada Place's facility is colorful each color representing Canada's diversity. The Canada Place was established in 1927 with the vision of serving the Canadian Pacific Railway and its other sea traders across Pacific Ocean.
Now, this multipurpose facility is sending passengers to Alaska via cruises. Moreover, it is the home of Vancouver World Trade and Convention Center as well as a big hotel. Remodeled through the years, Canada Place has served as a Canadian Pavilion for the World's Fair in 1986.
Grouse Mountain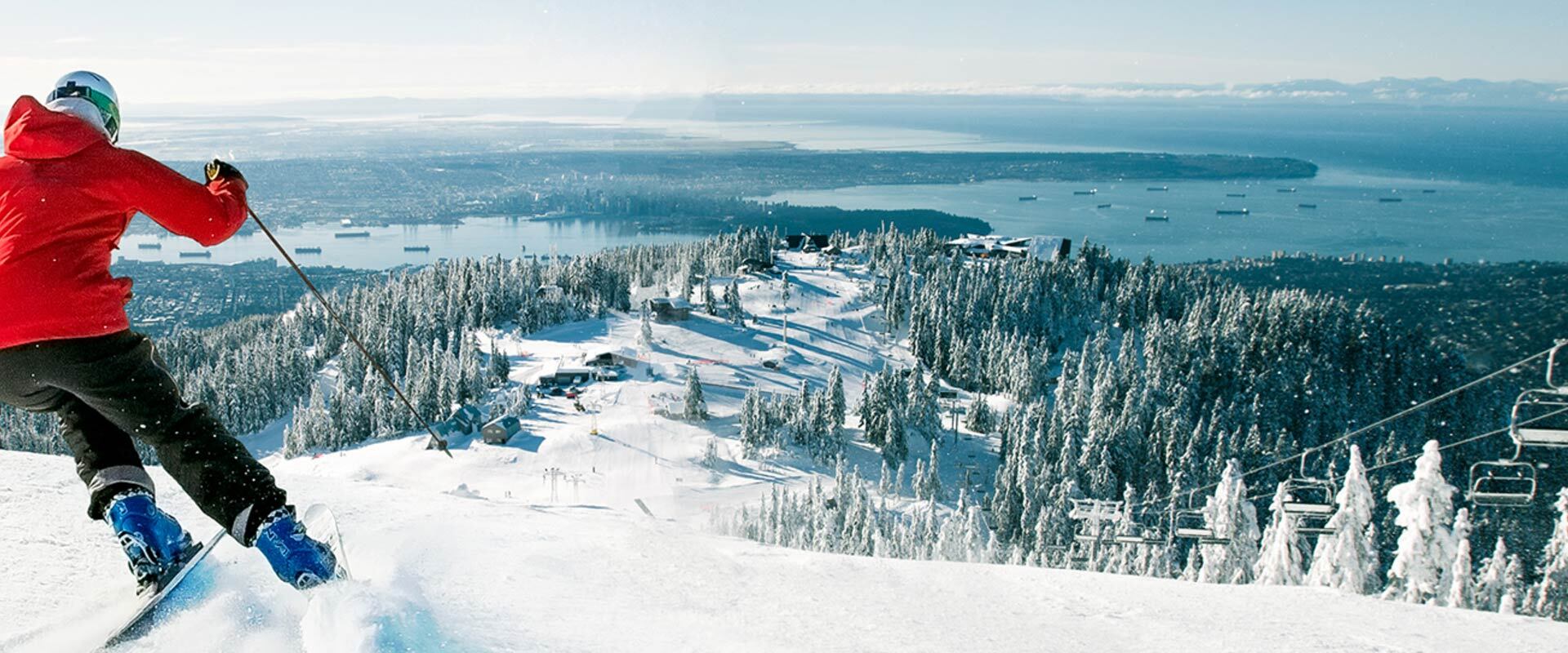 Just about 15 minutes from Vancouver, the first people who climbed the Grouse Mountain have hunted grouse on the way top, hence giving back the name of this mountain in 1894. Today, Grouse Mountain is one of Vancouver's most famous year-round adventure attraction, with skiing during winter and hiking in summer.
At any season, there is a tramway that whisks the visitors to mountain tops where they see striking views. The resort is also bragging a wildlife refuge that is complete with wolves, bears, and interpretative programs. Another thing that visitors can enjoy here is their lumberjack show. In this show, the visitors can observe the lumberjacks compete in sawing, chopping, and rolling logs.
Dr. Sun Yat-Sen Garden
The Chinatown of Vancouver is the home of its first Ming Dynasty-themed Garden that was built outside China. In fact, there were 52 craftsmen who came from Suzhou, China who ensured the Dr. Sun Yat-Sen Classical Chinese Garden's authenticity.
The rocks of the garden that were from Suzhou, the water, plants, and architecture all blend into a haven of serenity in the busy city. The courtyards of the garden provide a great place for the visitors to take a break.
Vancouver Aquarium
This aquarium is considered as one of the main attraction here in Canada. The Vancouver Aquarium is the home to a wide variety of aquatic animals, ecosystems, and exhibits. Found within Stanley Park's rambling confines, exploring this gorgeous marine center is delightful because of its amazing sea creatures.
Opened first in 1956, this aquarium now houses more than 70,000 animals. This includes sea otters, penguins, and seals on show along vast shoals of shining fish. Whilst it focuses mainly on the ecosystem and animals of Canada, as well as the surrounding cold waters, a few sections here dig into the Amazon rainforest or tropics with sloths, caimans, and snakes on display.